Suffer from daily pain? Quadrabloc blocks pain fast!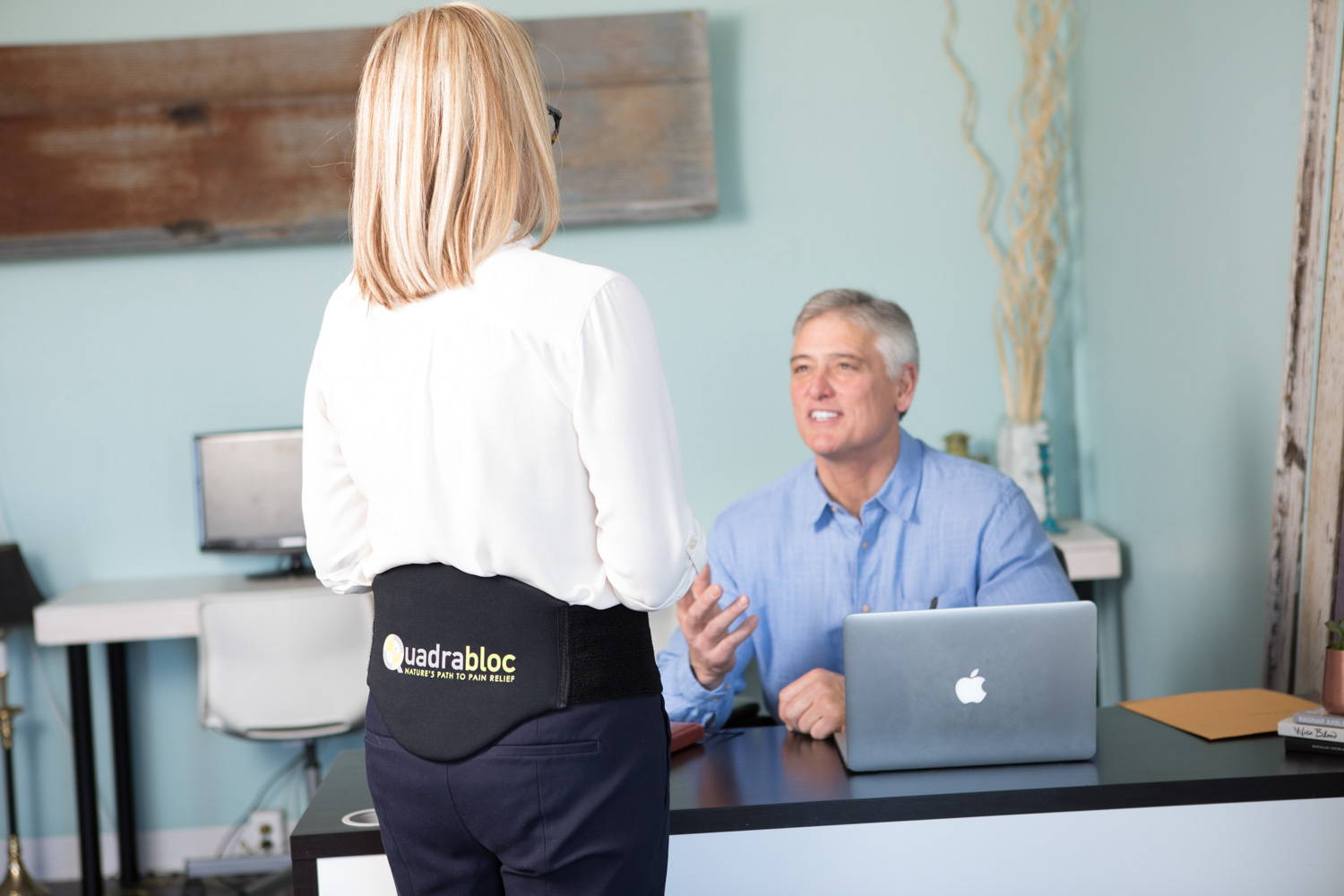 Are you like millions of people who suffer from the daily limitations of chronic pain? Do you feel like you've tried everything and still can't find relief?If so, you are not alone. More than 115 million Americans suffer from daily chronic pain. Chronic back pain represents the highest incidence (27%), followed by head and neck pain (15%) (American Academy of Pain). Many others experience pain in the lower extremities of the hip and knee.
Quadrabloc therapeutic magnets offer fast, effective pain relief.
When you are in pain, you want relief fast. Over-the-counter medications don't always help. Quadrabloc therapeutic magnets provide a safe, non-pharmaceutical path to pain relief.You or someone you love don't have to suffer from chronic pain any longer. Quadrabloc helps to manage and relieve pain quickly and effectively.
How does Quadrabloc provide pain relief?
Quadrabloc works to relieve pain using patented, quadrapolar magnetic discs to block the pain signals that originate in the sensory nerve fibers. These fibers, located throughout the body, are responsible for sending pain signals to the brain.By placing Quadrabloc directly over the site of pain, Quadrabloc interrupts the pain signals and relieves pain. Pain relief can be achieved in a matter of minutes with proper placement of a Quadrabloc disc or garment.
Get back to life with Quadrabloc pain blocking therapeutic magnets.
Quadrabloc offers three easy-to-use variations to help you manage pain and discomfort all day long - while at home, on-the-go, at night while sleeping and when you need to be active.
Get back to living! Give your pain to Quadrabloc.
Get freedom from pain with Quadrabloc's full line of pain-relieving products